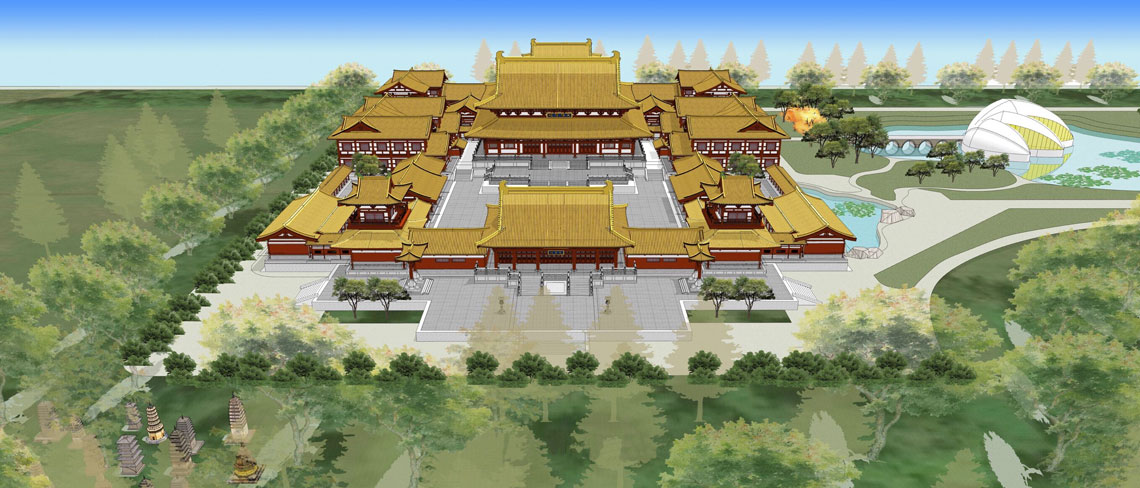 Introduction to Xing Wu Zen Temple
Xing Wu Zen Temple in Canada is a charitable organization officially approved by the federal government of Canada. Charity number: 76277 8488 RR0001.
Xing Wu Zen Temple in Canada was founded by Master Shi Xing Wu's great wish to build a temple. The purpose is to build a temple to bring peace to the monks, benefit all beings, promote Buddhism, and also provide a better place for all living beings to practice and provide spiritual guidance for all living beings. Mentors , the blessing and protection of the Three Jewels of Buddhism, Dharma and Sangha. Master Shi Xing Wu became a monk in the Shaolin Temple of China's Songshan Mountain since he was a child. He worshipped the abbot as his teacher. He received the three-altar ordination for the second time, and he was fully accomplished. And the love for Chinese martial arts Kung Fu is integrated with myself. Since he landed in Vancouver in 2002, Master Shi Xing Wu has always been committed to promoting Buddhism, opening altars and preaching scriptures, actively promoting Buddhist culture, promoting traditional Chinese culture, and promoting Chinese martial arts and kung fu culture. Xing Wu Zen Temple, spreading Dharma and benefiting students. After many efforts and unremitting perseverance, on July 7, 2018, Canada Xing Wu Temple (formerly known as Canada Zen Shaolin Temple) successfully selected the site and held a grand foundation-laying ceremony and Buddha statue opening ceremony. The Master and the majority of believers participated in it and shared the special merits.
After choosing the site of Langley, we have been in communication with various parties to try to build the temple as soon as possible. Due to land policy and environmental protection reasons, Xing Wu Zen Temple had to be relocated. city. (Mission) The establishment of temples and monks is a meritorious cause for thousands of years. It requires more social sages, great bodhisattvas, and bodhisattvas from all walks of life to work together with us. It needs strong donations and help from kind-hearted people from all walks of life, as well as the support and support of good faith from all walks of life. Giving and protecting, with compassion, and concerted efforts, the Canadian Xing Wu Zen Temple, a monastery with authentic Chinese Buddhist culture, has been rooted in Canada, and the Chinese culture of the ancestors has been passed down from generation to generation.